Your Market Data for:
Ventura County
September 2014
Your real estate information source.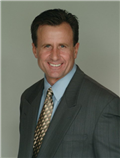 Welcome to the latest issue of my newsletter!
As a real estate professional, I strive to keep in touch with my clients and provide them with information that I hope they will find useful. This newsletter is an opportunity to let you know about the state of the market and current trends. It may even touch on ways that you could enhance your home's value. I hope the market data and articles will help you with understanding real estate today and help you with your real estate decisions. If you have any questions, please do not hesitate to contact me.
Chris B Johnson
Trends, Tips & Tricks
Ventura County Real Estate Sales Data
Average Listing Price (last 12 months)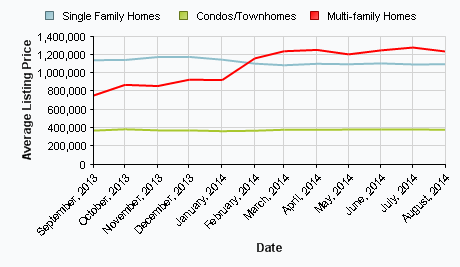 AVERAGE LIST PRICE IN AUGUST
| | | | | | |
| --- | --- | --- | --- | --- | --- |
| Single Family Homes | $1,097,514 | Condos/Townhomes | $381,377 | Multi-family Homes | $1,237,241 |
Home Improvements and Which Ones to Do
Whether you plan to sell in the near future, or just want to improve the value of your home, here is one low cost improvement you should consider.
Light Up Your Life. Lighting can dramatically affect your mood, so brighten things up! Breezy window coverings allow you to control how much natural lighting you'd like to let in. A strategically placed table lamp or a dramatic chandelier can add character, while making your rooms appear larger and more open. Replace old bathroom or kitchen lights that give your home a dated feel.
Ventura County Real Estate Sales Data
Days on Market (last 12 months)
CURRENT AVERAGE DAYS ON MARKET IN AUGUST
| | | | | | |
| --- | --- | --- | --- | --- | --- |
| Single Family Homes | 188 | Condos/Townhomes | 170 | Multi-family Homes | 199 |
An Easy Furniture Fix – Without Calling an Expert
Revive your wicker
Wicker furniture can be a challenge to clean. But that's no reason to pay a professional. Here are some insider tips:
1. Use a vacuum cleaner with a brush attachment to lift dust, dirt and lint from within the woven reeds.
2. Wipe wicker with a clean cloth moistened with paint thinner (first try a little thinner on an inconspicuous spot to make sure it does not harm the finish). For stubborn stains, lightly rub with a green pot scrubber moistened with paint thinner.
3. To bring up the sheen on wicker, apply furniture wax with a clean cloth.
Local real estate conditions are changing and your Market Insider provides valuable, up-to-date information about the communities important to you. View critical information about what is happening now, so you can be a "Market Insider"!
Market Area: 93021

| | |
| --- | --- |
| Listing Price | $712,330 |
| Listing Price Trend | -0.03% |
| Sold Price | $360,000 |
| Sold Price Trend | -19.14% |

Just a fraction of what's happening… click now to view more local market conditions!
Chris B Johnson
Cell: 805.208.0823
Tel: 805.208.0823

Prudential California Realty
587 W Los Angeles Avenue
Moorpark, CA, 93021