Moorpark Real Estate Market Update        Thousand Oaks Market Update
Westlake Village Real Estate Market Update      Camarillo Market Update  
Chris B Johnson, REALTOR®.  Your Moorpark Neighborhood Specialists
After it was announced that Fannie Mae and Freddie Mac would again make available mortgage loans requiring as little as a 3% down payment, many people showed concern. Were we going back to the lower qualifying standards of a decade ago that caused the housing market crash? Won't lower down payments dramatically increase the default rates? Will we again be faced with an avalanche of short sales and foreclosures?
The simple answer is – NO. Let's look at the data.
While it was happening (2011)
Back in 2011, as we were just recovering from the worst of the Great Recession, many organizations were looking for the cause of the massive default rate on mortgages.
The National Association of Realtors (NAR), the Center for Responsible Lending (CRL), theMortgage Bankers Association (MBA), the National Association of Home Builders (NAHB), theCommunity Banking Mortgage Project and the Mortgage Insurance Companies of America (MICA) issued a white paper on the subject titled: Proposed QRM Harms Creditworthy Borrowers and Housing Recovery.
Let's look what the report says:
"In the midst of a very fragile housing recovery, the government is throwing a devastating, unnecessary and very expensive wrench into the American dream. First time homebuyers will have to choose between higher rates today or a 9-14 year delay while they save up the necessary down payment…

High down payment and equity requirements will not have a meaningful impact on default rates. But they will require millions of consumers, who are at low risk of default, to either put off buying a home or pay unnecessarily high rates. The government is penalizing responsible consumers, making homeownership more expensive or simply out of reach for millions. We urge regulators to develop a final rule that encourages good lending and borrowing without punishing credit-worthy consumers."
The report actually studied the impact a higher down payment would have had on the default rates of loans written from 2002 through 2008. The report states:
"…moving from a 5 percent to a 10 percent down payment on loans that already meet strong underwriting and product standards reduces the default experience by an average of only two- or three-tenths of one percent… Increasing the minimum down payment even further to 20 percent… (creates)  small improvement in default performance of about eight-tenths of one percent on average."
Today  (2014)
Just last week, the Urban Institute reveled data showing what impact substantially lower down payments would have on default rates in today's mortgage environment. Their study revealed:
"Of loans that originated in 2011 with a down payment between 3-5 percent, only 0.4 percent of borrowers have defaulted. For loans with slightly larger down payments—between 5-10 percent—the default rate was exactly the same. The story is similar for loans made in 2012, with 0.2 percent in the 3-5 percent down-payment group defaulting, versus 0.1 percent of loans in the 5-10 percent down-payment group."
Bottom Line
We believe that the Institute concluded their report perfectly:
"Those who have criticized low-down payment lending as excessively risky should know that if the past is a guide, only a narrow group of borrowers will receive these loans, and the overall impact on default rates is likely to be negligible. This low down payment lending was never more than 3.5 percent of the Fannie Mae book of business, and in recent years, had been even less. If executed carefully, this constitutes a small step forward in opening the credit box—one that safely, but only incrementally, expands the pool of who can qualify for a mortgage."

Berkshire Hathaway Home Services

Your home is probably the biggest asset that you own. That is why you need to choose a partner, who is working for YOU to get the job done correctly, the first time. One who is concerned about Quality, not Quantity.

(805) 208-0823
Chris B is a Real Estate agent at Prudential California Realty (License No. 01501699), covering the greater Moorpark area.
Phone: 805-208-0823
Email Us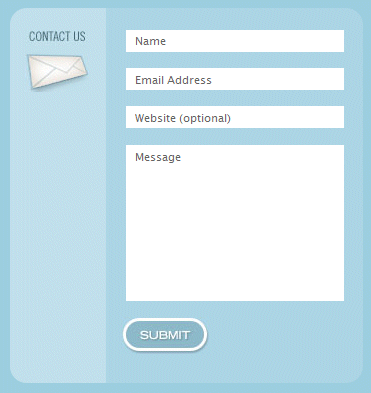 Helping Moorpark home owners avoid foreclosure with a short sale.
Chris B Johnson specializes in short sales in Moorpark .I am your
Moorpark Short Sale Specialist Realtor
and Moorpark loan modification and distressed property expert. This article and content is for general informational purposes and may not be accurate. This should not be taken as legal advice, technical or tax advice under any circumstance. Seek legal advise and representation in all legal matters.