Moorpark Short Sale Help – Our Team recently negotiated a short sale on a VA Loan. After the appraisal is complete and all the other necessary document have been received, VA guidelines state the loan servicer should give us an answer within 15 days.
The loan servicer took 65 days to give us an answer. That is a complete violation of VA's requirements. "Oh, but that's no big deal", you might say.
Click here to discover how other sellers successfully did a short sale and avoided foreclosure.
It is a big deal, because VA (and every single US Taxpayer) loses money as a result. VA insures VA lenders against loss, provided they follow their guidelines.
VA is able to make an "educated bet" that they can issue these guarantees because they have laid out rules to control the lending and loan servicing environment. When the company servicing the loan doesn't follow VA's guidelines, it is no longer an "educated bet."
Most short sales that get turned down and foreclosed upon sell for less as a foreclosure. That means VA loses even more money.
I can tell you from experience as a Gainesville Short Sale Realtor that the 60 day turn around means that VA loses a lot more short sales to foreclosure.
But no one really cares because it almost a victimless crime. At least the victims don't care. The employees at VA don't get hurt because it's not their money.
The US Taxpayer already knows the government wastes money. The victim ends up being American's Veterans who don't have as much money in the VA Loan Program to use to buy a house. Thinking about a short sale?
I can help you short sale your property and get back on your feet. Send me an e-mail at cjohnson@prucalhomes.com. I will contact you for a free consultation.
When we talk, I will explain how the process works in detail and answer any questions you may have. Or, if you prefer, you can call me at 805-208-0823
Discover how other sellers successfully completed a short sale and request a free consultation by clicking here.
Thinking about a loan modification? Our Ventura County loan modification kit has the instructions you will need to get a loan modification approved with your bank. Click here to request a copy. Thanks for reading this, Chris B Johnson, Realtor
Chris is a Real Estate Agent at Prudential California Realty.
Phone: 805-208-0823. cjohnson@prucalhomes.com.
Certified HAFA Specialist, Certified Short Sale Specialist, Certified Distressed Property Expert
Which way is the Real Estate Market Headed? Get a Market Snapshot of your neighborhood: MLS Market Snapshot Has the Market Stabilized
View My homes for sale at www.ChrisBJohnsonRealtor.com. Get your Free Report for All Your Options HERE: Certified Distressed Property Expert,
Always check with a good real estate attorney to find out the laws in your state. There are also legal aid non profits that can give you advice on what to do to stop a garnishment or bank account seizure. You should also look at California SB458. With the passage of SB458, the Expanded Anti-Deficiency Law May Have Unintended Consequences on Ventura County Short Sales. So Please read http://venturacountyshortsalerealtor.com/?p=948.
For Disclosure, and more information on Mortgage Assistance Relief Services, please see Code 16 of Federal Regulations (FTC), Part 322, or , http://www.ftc.gov/opa/2010/11/mars.shtm and always consult your CPA, Accountant, Financial Advisor and Attorney before you any financial or legal decisions. Also seehttp://venturacountyshortsalerealtor.com/?p=1066.
To Read More: Click here. Loan Mod vs Short Sale Click here.
Income Property Info Click here.
Chris B is a Real Estate agent at Prudential California Realty (License No. 01501699), covering the greater Moorpark area.
Phone: 805-208-0823
Email Us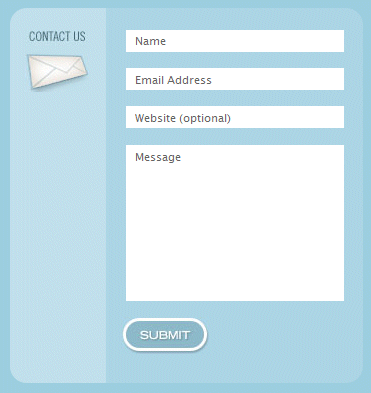 Helping Moorpark home owners avoid foreclosure with a short sale.
Chris B Johnson specializes in short sales in Moorpark .I am your
Moorpark Short Sale Specialist Realtor
and Moorpark loan modification and distressed property expert. This article and content is for general informational purposes and may not be accurate. This should not be taken as legal advice, technical or tax advice under any circumstance. Seek legal advise and representation in all legal matters.