By Chris B Johnson Realtor,  Moorpark Short Sale , Thousand Oaks Short Sale,  
Simi Valley Short Sale, Moorpark Short Sale
Home prices between the top and bottom segments of the housing market are rising, which could unleash a "domino effect" that builds first-time and move-up buyer momentum this year, notes a new real estate report by Clear Capital. But the build up in traditional home buyers is coming at the cost of declines in the luxury home market.
Pent-Up Demand Grows

2015: The Breakout Year for Sellers?
"The rate of appreciation for top tier homes is stalling, which is a more direct reflection of waning fair market demand," says Alex Villacorta, vice president of research and analytics at Clear Capital. "While this is a concerning development, there is a silver lining. The moderating upper tier may give traditional buyers a moment to catch their breath, and entice move-up buyers to enter this segment of the market. The ripple effect of opening up inventory all the way down the price spectrum could provide opportunity and motivation across all segments, including first-time buyers, to enter the marketplace."
The lower and middle-range ends of the housing market is stabilizing, allowing traditional home buyers to re-emerge. "The next phase of the housing recovery is dependent on healthy demand from this segment," Villacorta says.
The lower-end of the housing market was once driven mostly by investor activity, but now doors are opening for first-time home buyers to break in.  Also, as the number of underwater mortgages steadily decreases, home owners in the mid-tier of the home pricing segment can finally trade up to a larger, more expensive home.
Lower-end properties have been outpacing price growth in the luxury market, Clear Capital reports. The low-tier has posted double-digit gains year-over-year of 10.2 percent, compared to the top tier, which saw the lowest price growth rate among the three tiers, at 3.6 percent year-over-year.
"This divide between a healthy low tier and stalling top tier could kick-off a domino effect," Clear Capital notes in its report. "Stalling prices in the top tier of the market could create the perception of a good deal. This instills confidence in mid-tier home owners, motivating them to move-up to the top tier. In turn, this opens up more opportunity for low tier home owners to move-up to the mid tier. … This domino effect could be the catalyst for balanced demand across all sectors of the market."
The Midwest is leading the pack, according to Clear Capital. The Midwest posted double-digit gains in the low-tier segment at 13.6 percent, while seeing its top-tier of the market fall 3.3 percent with prices. The Midwest is the only region currently seeing price appreciation in the low and mid tiers, growing above 1 percent.
As such, Clear Capital economists are predicting the Midwest to be the first region in U.S. to realize full buyer momentum among first-time and move-up buyers, due to its moderating top tier.
Source: "Clear Capital: Traditional Homebuyers, Make Your Move," Clear Capital (Feb. 2, 2015)
ChrisHasYourBuyer.Info                               HARP or Conventional Re-Fi
Chris B Johnson, REALTOR®.                       Your Moorpark Neighborhood Specialists
Moorpark Home Market Trends               Moorpark Condo-TownHome Market Trends
Thousand Oaks Home Market Trends    Thousand Oaks Condo-TownHome Market Trends
Simi Valley Home Market Trends            Simi Valley Condo-TownHome Market Trends
WestLake Home Market Trends               WestLake Condo-TownHome Market Trends
Camarillo Home Market Trends               Camarillo Condo-TownHome Market Trends
Oxnard Home Market Trends                    Oxnard Condo-TownHome Market Trends
CAR Real Estate Market Forecast 2015         Luxury Home Specialist
PluseEconomic Forecast                               Inflation                              Good To Know
Chris B is a Real Estate agent at Prudential California Realty (License No. 01501699), covering the greater Moorpark area.
Phone: 805-208-0823
Email Us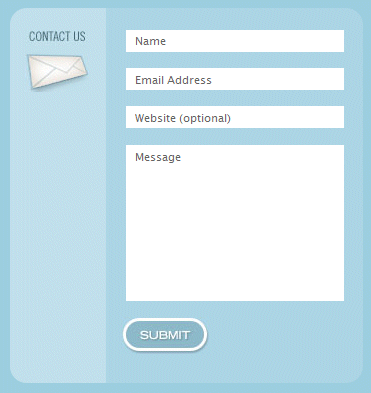 Helping Moorpark home owners avoid foreclosure with a short sale.
Chris B Johnson specializes in short sales in Moorpark .I am your
Moorpark Short Sale Specialist Realtor
and Moorpark loan modification and distressed property expert. This article and content is for general informational purposes and may not be accurate. This should not be taken as legal advice, technical or tax advice under any circumstance. Seek legal advise and representation in all legal matters.