By Chris B Johnson Realtor,  Moorpark Short Sale , Thousand Oaks Short Sale, Simi Valley Short Sale, Moorpark Short Sale  Ventura County Short Sale,
Now that the housing market has stabilized, more and more homeowners are considering moving up to the home they have always dreamed of. Prices are still below those of a few years ago and interest rates are still below 5%.
However, sellers should realize that waiting to make the move while mortgage rates are increasing probably doesn't make sense. As rates increase, the price of the house you can buy will decrease.
Here is a chart detailing this point:
Many Ventura County Homes Appreciated by over 16% Last Year.  If you're thinking of selling, yours may have now have enough equity to sell without being "Short".
Pricing your home correctly the FIRST TIME is more important than ever!
If you want an accurate idea of what your home is worth Click Here:
You may now have enough EQUITY in your home to sell WITHOUT
having to be "short". If you are thinking about a short saleI can help
you get an accurate value for your home and get back on your feet.
If you would like periodic updates on what is going on in
Your Neighborhoodor the Ventura County Real Estate Market, Click on the Links!
Thanks for reading this,
Chris B Johnson is a Realtor with Berkshire Hathaway HomeServices .
Phone: 805-208-0823.
email cjohnson@BHHScalhomes.com.
Certified HAFA Specialist   Certified Distressed Property Expert   Certified Short Sale Negotiator  
You Need A Professional When Buying A Home
Finding The Right Solution                                               How To Do A Short Sale
How To Write A Hardship Letter                            Loan Modification Kit
Short Sale VS Foreclosure                                    Loan Mod-Active Status Review
Is It Too Late For A Short Sale?                             The Truth About Loan Modification Approvals
Thousand Oaks Market Update                            Simi Valley Short Sale Trends
Moorpark Market Update                                        Moorpark Market Trends
Ventura County Mortgage Forgiveness              Ventura County Buyers vs Sellers
Are We Still UnderWater?                                      Which Way Is This Market Headed?
Simi Valley-Price To Sell??                                   Thousand Oaks Deficiency Judgment
Moorpark Short Sale-HyperLocal                          Thousand Oaks Short Sale-HyperLocal
Simi Valley Short Sale-HyperLocal                      Buy VS Rent    &    Buying Beats Renting
Single Point Of Contact = Success?                    Ventura County Short Sale Market Trends
Is Residential Real Estate Really a 'Crapshoot'?          Why Do Over 2/3's Of All Chapter 13 Bankruptcy's Fail? 
The Return Of The Housing Market
Home Affordable Foreclosure Alternatives (HAFA)
Home Affordable Modification Program (HAMP)
Home Affordable Refinance Program (HARP)
Second Lien Modification Program (2MP)
CHRIS B
JOHNSON
Berkshire Hathaway Home Services
Moorpark, CA
Your home is probably the biggest asset that you own. That is why you need to choose a partner, who is working for YOU to get the job done correctly, the first time. One who is concerned about Quality, not Quantity.
(805) 208-0823
Making Real Estate Easy to Understand
Chris B is a Real Estate agent at Prudential California Realty (License No. 01501699), covering the greater Moorpark area.
Phone: 805-208-0823
Email Us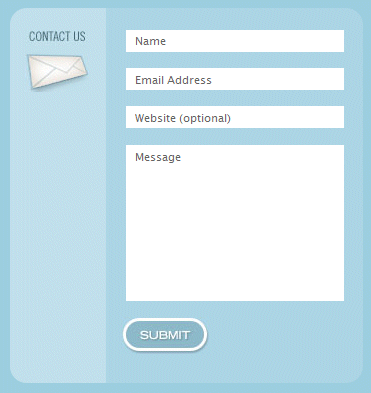 Helping Moorpark home owners avoid foreclosure with a short sale.
Chris B Johnson specializes in short sales in Moorpark .I am your
Moorpark Short Sale Specialist Realtor
and Moorpark loan modification and distressed property expert. This article and content is for general informational purposes and may not be accurate. This should not be taken as legal advice, technical or tax advice under any circumstance. Seek legal advise and representation in all legal matters.