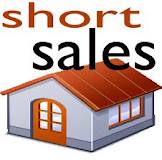 Homeowners who are having trouble making their mortgage payments and are facing potential foreclosure are often advised to contact their lender and try to get a loan modification. While the thought of a loan modification seems to be sound on its surface, there are various reasons why getting a loan modification may not only be challenging, but could be a strategic error that costs the homeowner more money and stress in the long run.
Thinking about a loan modification? Our Ventura County loan modification kit has the instructions you will need to get a loan modification approved with your bank. Click here to request a copy.
What Is A Loan Modification?
A loan modification – also known as mortgage modification – includes a modification of the original terms of the mortgage agreement between the lender and the borrower. Generally, these modifications are a result of the borrower's inability to remain up to date with their mortgage payments. The objective of the loan modification is to help the homeowner in fulfilling their debt obligation, despite that they're facing financial trouble. Aspects of the mortgage that may be modified under a loan modification agreement may include:
• Reducing the principal
• A reduction of the interest rate
• Changing the interest rate from floating to a fixed rate
• Capping monthly payment as a % of household income
• Lengthening the amortization period
• Postponing monthly payments
• Reducing late fees or other penalties
Difficulties In Obtaining Loan Modification
While the idea of a loan modification may seem attractive to some, the reality is that it is very challenging to get a lender to agree to a loan modification. Many homeowners who attempt to obtain loan modifications find that lenders are not at all willing to negotiate a home loan modification. In theory, it appears to be that a lender has seemed interested in offering loan modification programs to borrowers. Eventually, if the lender is forced to foreclose, they will be deprived of a significant amount of money. However, the issue is that in the United States, the lender of most home mortgages is not the actual owner of the loan, but simply the servicer. They are responsible for collecting payments, dealing with the customer and managing the paperwork of a mortgage – services for which they charge a fee. The actual owner of your loan is probably thousands of investors who each have a small piece of a mortgage pool.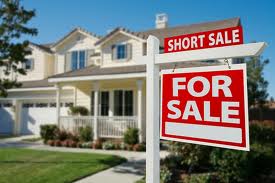 For the mortgage company that manages your loan, their incentives lie with the lucrative fees and charges they receive while managing your loan. Delinquent homeowners allow the mortgage company to profit, as they charge fees for various legal and administrative services associated with foreclosure and collecting from delinquent borrowers. Your lender may actually profit more from your delinquency than they would by accommodating your loan modification.
Loan Modification Scams
With the challenges homeowners have in obtaining loan modifications from their lending institutions, a variety of loan modification scams have reared their ugly head. These fraudulent loan modification companies will charge a fee, claiming to have inside connections with your lending institution that will get your loan modification approved quickly. Other Ventura County loan modification fraud rings will pretend to be affiliated with or otherwise approved by an official government loan modification program. These fraudulent loan modification companies also take advantage of desperate homeowners by charging large fees up front, disguised as fees mandatory for government mortgage modification programs.
There are a wide variety of other loan modification scams, but enough is displayed to say that most 3rd parties offering to assist with loan modification for an exorbitant up-front fee are scams.
Are Home Loan Modifications A Long Term Solution?
Loan modifications are highly sought after, despite the difficulties many homeowners have in obtaining one. Loan modifications offer a teasing hope to a desperate homeowner – they hope that they just might be able to keep the house they love, the house they've built their life around.
Sadly, even with all the difficulties affiliated with obtaining a loan modification left aside, the loan modification itself is not the long term solution it promises to be. In most cases, a loan modification cannot address the root of the homeowner's delinquency. If the reason the homeowner is failing to maintain his mortgage payments has to do with reduced income or a significant drop in property values, then merely modifying the interest rate or principal of the mortgage payment is simply throwing good money after bad – as the distressed homeowner often ends up facing foreclosure again in the near future. An appropriate substitute to a foreclosure needs to offer the distressed homeowner a fresh start, without the negative financial and psychological consequences associated with the foreclosure process.
Unlike loan modifications, a short sale offers the homeowner a chance to relieve themselves of their financial burden. For a Moorpark homeowner struggling to make payments on a mortgage worth significantly more than the value of their house, this can be not only a psychological relief, but it offers the homeowner an opportunity to begin anew. Additionally, a short sale can allow a borrower the opportunity to salvage what remains of their credit, grant the homeowner permission to purchase a home again in as little as two years, and also allows the homeowner to avoid the public humiliation of a foreclosure eviction and auction.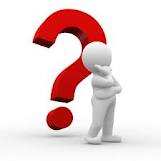 While a homeowner will look at loan modifications as a way to save the home they love, it's important for the homeowner to view their situation objectively and ask themselves the tough questions. Assuming they could even get the lender to agree to a loan modification, would that make them capable of making their mortgage payments in the short term as well as the long term? Is it financially viable for them to make the mortgage payments on a home worth a fraction of the value of the mortgage? Is there a legitimate, tangible reason to believe that their income will increase significantly in the near future, allowing them to return to financial stability?
If the homeowner can honestly answer yes to all 3 of these questions, then perhaps a loan modification may be the right solution. Unfortunately for most homeowners, the objective answer to these questions is "no". For these homeowners, it's wise to start looking at alternatives to foreclosure that may involve selling their home. As difficult as it may be, it's important for the homeowner not to look at it as a loss, but rather as a chance for a fresh start. At the end of the day, a house is only a house, worth what you can sell it for – but peace of mind is absolutely priceless.
Thanks for reading this,
Chris B Johnson, Realtor
Chris is a Real Estate Agent at Prudential California Realty.
Phone: 805-208-0823. cjohnson@prucalhomes.com.
Certified HAFA Specialist, Certified Short Sale Specialist, Certified Distressed Property Expert

Which way is the Real Estate Market Headed? Get a Market Snapshot of your neighborhood:
MLS Market Snapshot Has the Market Stabilized
View My homes for sale at www.ChrisBJohnsonRealtor.com.
Get your Free Report for All Your Options HERE: Certified Distressed Property Expert,
Chris B Johnson provides HAFA Loan Modification and short sales help, Short Sales in Moorpark, Short Sales in Thousand Oaks, Short Sales in Westlake Village, Short Sales in Newbury Park, Short Sales in Camarillo, Short Sales in Santa Rosa Valley, Short Sales in Somis, Short Sales in Lake Sherwood, and Short Sales in Simi Valley California. Moorpark Loan Modification Help, Thousand Oaks Loan Modification Help, Westlake Village Loan Modification Help , Newbury Park Loan Modification Help, Camarillo Loan Modification Help, Santa Rosa Valley Loan Modification Help, Somis Loan Modification Help, Lake Sherwood Loan Modification Help, and Simi Valley Loan Modification Help, Moorpark short sales , Thousand Oaks short sales, Westlake Village short sales, Newbury Park short sales , Camarillo short sales, Santa Rosa Valley short sales, Somis short sales, Lake Sherwood short sales, and Simi Valley short sales. Moorpark Short Sale Specialist , Realtor, Moorpark Short Sale Specialist , Realtor, Short Sale Specialist , Realtor, Ventura County CA Short Sales. Stop Foreclosure in Ventura County, Certified HAFA Specialist, Moorpark Short Sale Specialist, Thousand Oaks Short Sale Specialist, Westlake Village Short Sale Specialist , Newbury Park Short Sale Specialist, Camarillo Short Sale Specialist , Simi Valley Short Sale Specialist, Moorpark CA Short Sales, Thousand Oaks CA Short Sales, Westlake Village CA Short Sales, Newbury Park CA Short Sales, Camarillo CA Short Sales, Simi Valley CA Short Sales, Ventura County Foreclosure Help, Moorpark Foreclosure Help, Certified Home Affordable Foreclosure Alternative Specialist, HAFA, HAMP. CA. DRE 10501699.You can find Ventura County Short Sale Specialist, Realtor, at 587 W. Los Angeles Avenue, Moorpark, CA. 93021Chris also specializes in loan modification assistance and short sales in Ventura County California. Ventura County Loan Modification Help, Ventura County Short Sales.
Ventura County Short Sale Specialist, Realtor, Short Sale Specialist, Realtor, Ventura County CA Short Sales. Ventura County Specialist, Realtor, www.theshortsaleguide.com ,
Certified Home Affordable Foreclosure Alternative Specialist . Always check with a good real estate attorney to find out the laws in your state. There are also legal aid non profits that can give you advice on what to do to stop a garnishment or bank account seizure. You should also look at California SB458. With the passage of SB458, the Expanded Anti-Deficiency Law May Have Unintended Consequences on Ventura County Short Sales. So Please read http://venturacountyshortsalerealtor.com/?p=948.
For Disclosure, and more information on Mortgage Assistance Relief Services, please see Code 16 of Federal Regulations (FTC), Part 322, or , http://www.ftc.gov/opa/2010/11/mars.shtm and always consult your CPA, Accountant, Financial Advisor and Attorney before you any financial or legal decisions. Also seehttp://venturacountyshortsalerealtor.com/?p=1066.
To Read More: Click here.
Loan Mod vs Short Sale Click here.
Income Property Info Click here.