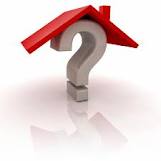 Is there a chance for a Moorpark homeowner with a flawless mortgage payment history to get an approval for a short sale? All of us know that short sale, an alternative to foreclosure, is a practicable opinion among defaulting homeowners. But for the ones who have kept their home loan payments, is there a way for them to give up their loan without having to go on default?
Typically, the answer to this question is yes! Mortgage lenders have a desire to work with borrowers whose payment records are amazing and are attempting to apply for a short sale. In recent years, an increasing number of Ventura County borrowers who are up to date on their mortgage payments have applied for a short sale on their homes. The majority of these cases are even approved by lenders right away.
There are multiple accounts as of why borrowers with no late payments would be for a short sale. There are homeowners who believe that residential property is underwater while some feel that the appraised value of their homes has greatly decreased a few years after its purchase. There are responsible Moorpark homeowners who believe that they should be given the chance to short sale on their property as it is the best financial decision to make. Borrowers who are on track with their mortgage payments may have the means to pay for their mortgage today, but see potential issues that may affect their ability to pay on time in the future. This is what the real-estate market calls as imminent default.
The reasons mentioned above may not be enough for lenders to approve a short sale for good paying homeowners. The cause for requesting a short sale should be important and valid for mortgage companies to even consider you for loan modification alternatives.
Listed below are solid reasons from good paying homeowners who were approved a short sale:
. Job loss or decreased income
Many homeowners are experiencing financial challenges because of hard economic times. Reduced working hours, reduction in income, or getting laid off from work are common reasons why good paying borrowers are requesting for a short sale proceeding to ensure. Instead of anticipating for these unlucky conditions to happen, homeowners who anticipate considerable losses will most likely talk about the short sale process to their respective lenders.'
. Job Relocation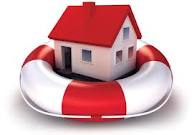 Homeowners who need to walk away from their homes due to job relocation are provided a chance to short sale their primary residence. Since keeping two homes in two different locations almost and always leads to distress, lenders will most likely agree to a short sale instead.
.Divorce
Divorce always ends to one of the former spouses to move out of the home. A single parent who needs to solely manage the finances and pay for children needs will eventually face financial difficulties in the long run. As an alternative to hardship, a homeowner may choose to short sale on the property to avoid late charges and delinquency fees.
. Loss of job
There are unemployed homeowners who are still capable of making on time mortgage payments. However, they may only be getting their money from personal savings and not from income. At some point in time, they will lose enough financial resources to cover mortgage. Some borrowers do not wait for their resources to waste away before they request for a short sale. Since default is already at hand, a mortgage lender will approve a short sale to borrowers with great mortgage payment history.
Why will Mortgage Lenders approve of Short Sales among Good-Paying Borrowers?
Short sales receive approval when a bank or mortgage company notices that it is a better financial decision not to pursue a foreclosure. Short sale is a wiser alternative to mortgage lenders if their losses are kept to a minimum. Adding to this, foreclosure proceedings usually have a longer process when it comes to furnishing and completing. This means that foreclosure affiliated costs are larger; more complicated, and time consuming. Instead of going through all these hassles and troubles that are affiliated with foreclosure, lenders will simply approve of a short sale right away. Short sales are easier to complete and are less expensive to service as well.
Imminent Default Requirements
.A homeowner is current on his or her mortgage payments
.A homeowner is for less than 30 days on his or her mortgage loan
. Proof of burden-documentations that can display expected financial hardships in the future
. Hardship letter
.Financial worksheets
. Disclosure of assets
. Statement of account that can verify current and potential financial difficulties
. Income tax return
The greatest benefits to short selling a property despite being current on mortgage payments is the fact that these sellers will only have to wait for a shorter period of time before applying for a home loan in the future. In addition, the FICO score only drops a couple of notches, making it relatively easy for homeowners to get right back on track after a year or so. Depending on how an individual hands his or her finances, re-establishment of credit can be accomplished a year after closing.
There are also a few setbacks for homeowners who choose to do short sales despite their stellar payment history. For cases where in financial distress is not the primary account as of why to apply for short sale, borrowers are typically required to contribute cash to the lender at closing. The lender will request a promissory not to be signed upon short sale approval. Lastly, lenders will have due rights to collect for deficiency judgment after closing of a short sale. It is due to these factors that borrowers with good payment history should evaluate if the benefits outweigh the drawbacks when asking for a short sale on their respective homes.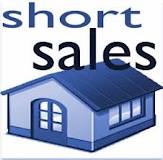 Whether you are the homeowner who has maintained a clean mortgage record with your lender or you are the homeowner who has found themselves in a hardship, contact one of our highly experienced short sale experts and let us help you avoid debt and move into the right direction of your future.
Thanks for reading this,
Chris B Johnson, Realtor
Chris is a Real Estate Agent at Prudential California Realty.
Phone: 805-208-0823. cjohnson@prucalhomes.com.
Certified HAFA Specialist, Certified Short Sale Specialist, Certified Distressed Property Expert

Which way is the Real Estate Market Headed? Get a Market Snapshot of your neighborhood:
MLS Market Snapshot Has the Market Stabilized
View My homes for sale at www.ChrisBJohnsonRealtor.com.
Get your Free Report for All Your Options HERE: Certified Distressed Property Expert,
Chris B Johnson provides HAFA Loan Modification and short sales help, Short Sales in Moorpark, Short Sales in Thousand Oaks, Short Sales in Westlake Village, Short Sales in Newbury Park, Short Sales in Camarillo, Short Sales in Santa Rosa Valley, Short Sales in Somis, Short Sales in Lake Sherwood, and Short Sales in Simi Valley California. Moorpark Loan Modification Help, Thousand Oaks Loan Modification Help, Westlake Village Loan Modification Help , Newbury Park Loan Modification Help, Camarillo Loan Modification Help, Santa Rosa Valley Loan Modification Help, Somis Loan Modification Help, Lake Sherwood Loan Modification Help, and Simi Valley Loan Modification Help, Moorpark short sales , Thousand Oaks short sales, Westlake Village short sales, Newbury Park short sales , Camarillo short sales, Santa Rosa Valley short sales, Somis short sales, Lake Sherwood short sales, and Simi Valley short sales. Moorpark Short Sale Specialist , Realtor, Moorpark Short Sale Specialist , Realtor, Short Sale Specialist , Realtor, Ventura County CA Short Sales. Stop Foreclosure in Ventura County, Certified HAFA Specialist, Moorpark Short Sale Specialist, Thousand Oaks Short Sale Specialist, Westlake Village Short Sale Specialist , Newbury Park Short Sale Specialist, Camarillo Short Sale Specialist , Simi Valley Short Sale Specialist, Moorpark CA Short Sales, Thousand Oaks CA Short Sales, Westlake Village CA Short Sales, Newbury Park CA Short Sales, Camarillo CA Short Sales, Simi Valley CA Short Sales, Ventura County Foreclosure Help, Moorpark Foreclosure Help, Certified Home Affordable Foreclosure Alternative Specialist, HAFA, HAMP. CA. DRE 10501699.You can find Ventura County Short Sale Specialist, Realtor, at 587 W. Los Angeles Avenue, Moorpark, CA. 93021Chris also specializes in loan modification assistance and short sales in Ventura County California. Ventura County Loan Modification Help, Ventura County Short Sales.
Ventura County Short Sale Specialist, Realtor, Short Sale Specialist, Realtor, Ventura County CA Short Sales. Ventura County Specialist, Realtor, www.theshortsaleguide.com ,
Certified Home Affordable Foreclosure Alternative Specialist . Always check with a good real estate attorney to find out the laws in your state. There are also legal aid non profits that can give you advice on what to do to stop a garnishment or bank account seizure. You should also look at California SB458. With the passage of SB458, the Expanded Anti-Deficiency Law May Have Unintended Consequences on Ventura County Short Sales. So Please read http://venturacountyshortsalerealtor.com/?p=948.
For Disclosure, and more information on Mortgage Assistance Relief Services, please see Code 16 of Federal Regulations (FTC), Part 322, or , http://www.ftc.gov/opa/2010/11/mars.shtm and always consult your CPA, Accountant, Financial Advisor and Attorney before you any financial or legal decisions. Also seehttp://venturacountyshortsalerealtor.com/?p=1066.
To Read More: Click here.
Loan Mod vs Short Sale Click here.
Income Property Info Click here.